Joseph Cultice Discusses Marilyn Manson Mechanical Animals Cover Art
Posted by Norsefire on Sep 16 2020

Photographer Joseph Cultice has recently spoken with The Guardian about creating Marilyn Manson's Mechanical Animals album artwork.

Below are some excerpts, read the full interview HERE: Joseph Cultice's best photograph: Marilyn Manson with prosthetic breasts

I always found it funny that people find the image haunting and grotesque. I wanted to make Manson look beautiful, like Bowie from the cover of Diamond Dogs. To make his prosthetic boobs, we drove out to the San Fernando Valley, where a Japanese special effects artist named Screaming Mad George had his studio. They brought in three different girls to get their breasts cast. In the end, the sculptor decided he'd rather make the prosthetic breasts from his imagination.

We did the photoshoot in LA. At first, Manson wanted to be wearing three sets of breasts, and we were planning a scene where he'd be on his hands and knees, and the breasts would be hanging there and there'd be little dogs at his teats. But we looked at the first Polaroids and there was nothing sexy about it.

But I had the cover image in my head. We covered Manson's body in liquid latex. You pour it on and it dries smooth on your body, like a mannequin. Someone did Manson's hair and face makeup while the liquid latex was being applied, then we attached one pair of the prosthetic boobs. I was ecstatic when I saw how he looked.

I put six fingers on Manson's left hand, to add a little weirdness. Towards the end, we were trying to get his hips to look like a woman's... there was another retoucher working on a photo of Elle Macpherson walking out of the ocean. I was like: "That's it!" So Peter Gott, who was working with me on retouching, laid that shot of Elle Macpherson on top of Manson's image, and we shaped his hips just like hers.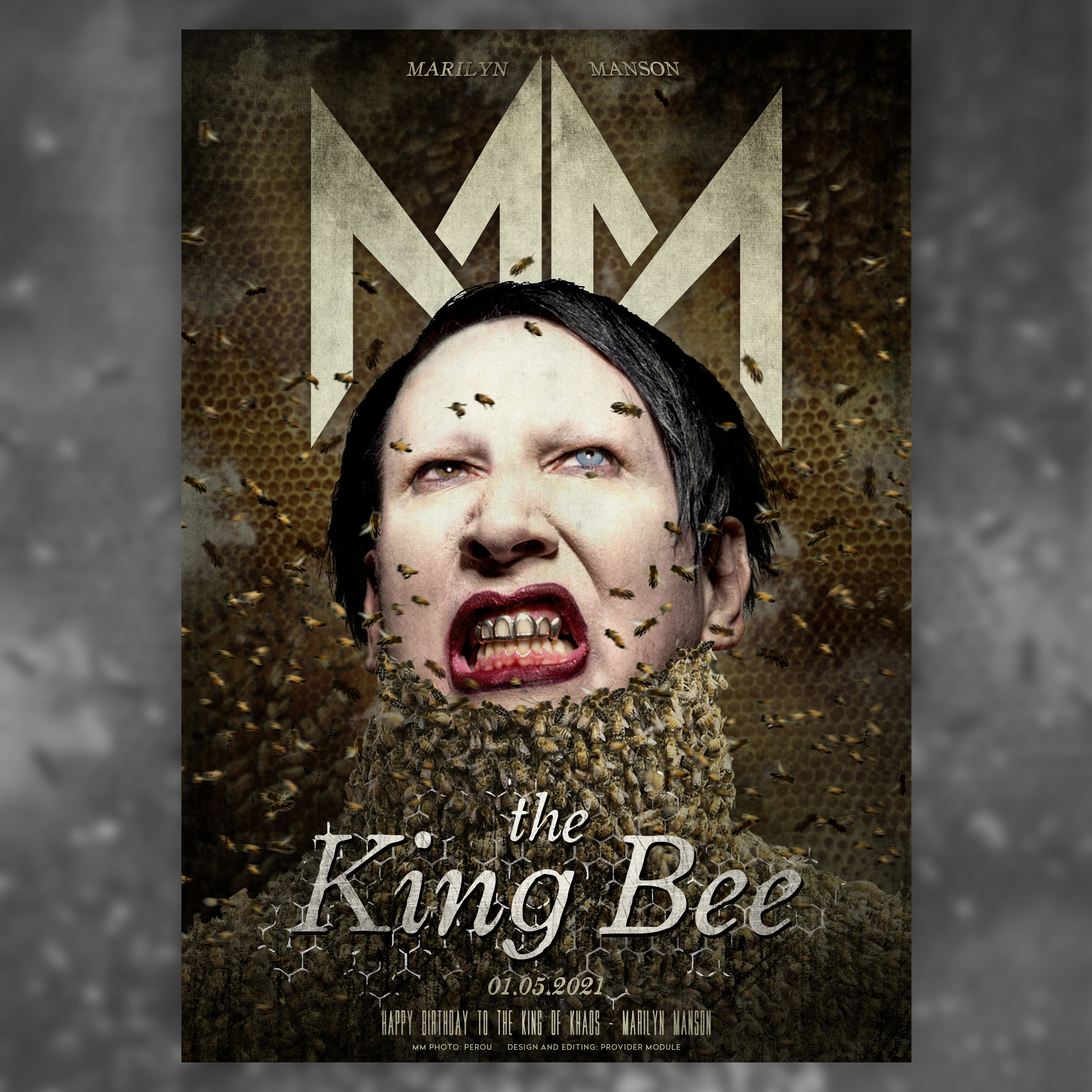 TWEETS BY MARILYN MANSON
TWEETS BY PROVIDER MODULE
PROVIDER MODULE INSTAGRAM