Manson Donates Damien Echols Painting To West Memphis Three Fund [Updated]
Posted by S.D. on Jul 01 2011

Marilyn Manson has donated his painting of West Memphis Three member Damien Echols to Skeleton Key auctions as a fundraiser in support of the defense.




"Multi-talented and controversial artist Marilyn Manson donates original watercolor depicting Grove Pashley's infamous image of Damien Echols with his hand on the glass of the prison window during a visit. This original piece will be auctioned to raise money for the defense fund of Damien Echols (who is on death row), Jason Baldwin, and Jessie Misskelley, Jr. - also known as the West Memphis Three (www.wm3.org) - who were convicted for murdering three elementary school children in 1994.
Since the horrific crimes, DNA from the crime scene and victims was tested by Bode, the country's most trusted crime lab, and none of it matches these three unjustly imprisoned men. For three weeks starting December 5th, Judge David Laser will be holding an evidentiary hearing for the three men to review all post conviction evidence.

The auction will last for 18 days - from July 13th to July 31st - one day for each year the West Memphis Three have spent behind bars. June 3, 2011 marked the 18th year that Damien Echols, Jason Baldwin, and Jessie Misskelley Jr. have been behind bars for crimes they did not commit. Starting bid at $5,000

For further information about this original artwork and to place a bid, log on to www.skeletonkeyauctions.com, or www.marilynmanson.com"

UPDATE:
On July 14 the auction went live, click here to view the auction page. Marilyn Manson has also posted a link to the auction in his latest Journal post Damien Echols.

Thank you to Ange via Vela Entertainment for this news, and good luck to any bidders. Significantly larger luck is of course wished to The West Memphis Three.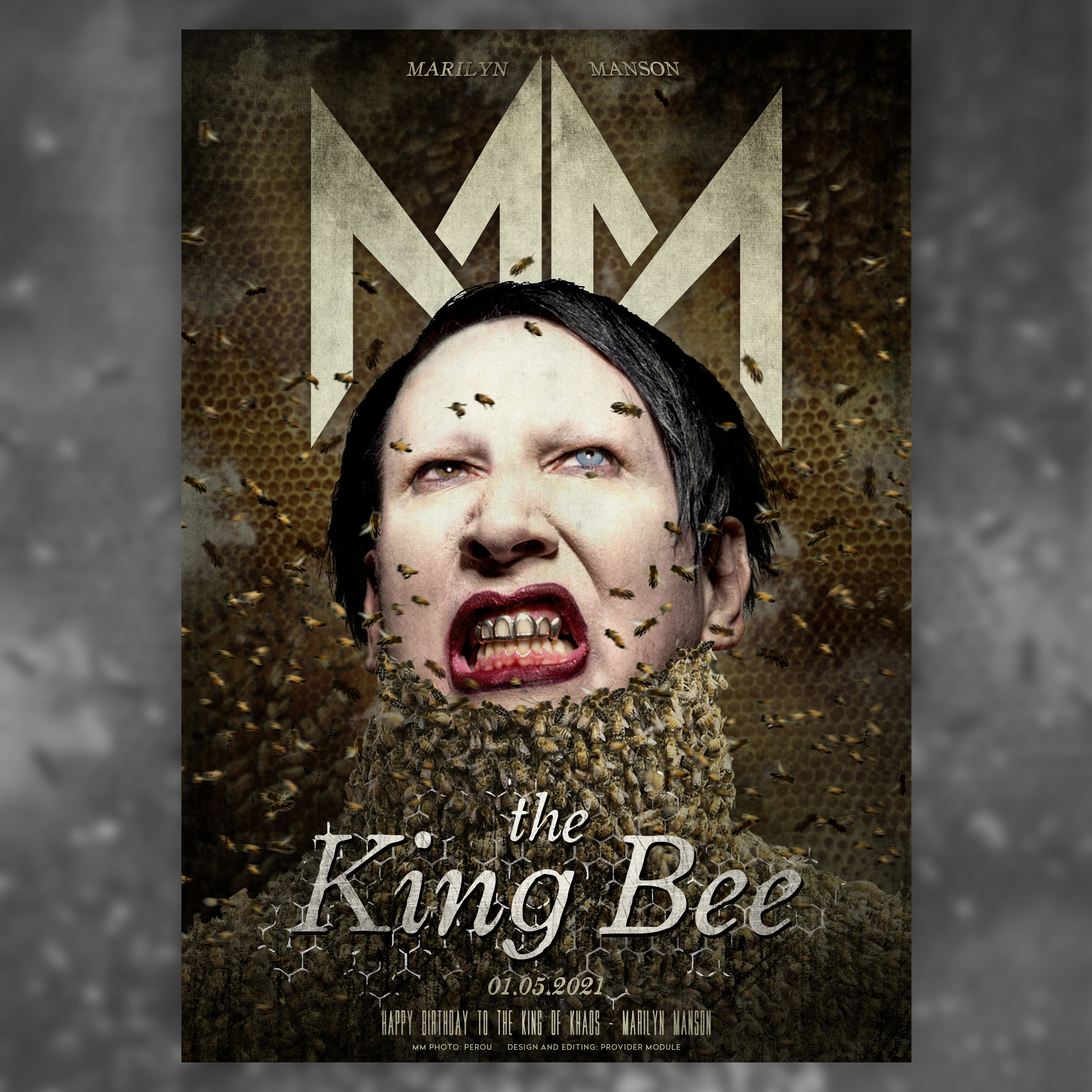 TWEETS BY MARILYN MANSON
TWEETS BY PROVIDER MODULE
PROVIDER MODULE INSTAGRAM