Marilyn Manson's 11th Album: Everything We Know So Far!
Posted by Norsefire on Jun 20 2019


PHOTO: PEROU

Marilyn Manson revealed earlier this year that he's finishing up his 11th studio album and since then a few more details have been surfacing in interviews or through the internet.
With fans asking questions across social networks for details, we've compiled an FAQ for a one stop source of the latest information.

- When will Marilyn Manson release his 11th studio album?
No release date has been given, Marilyn Manson will tour this summer with Rob Zombie for the Twins of Evil co-headlining tour.
Realistically we are expecting it to be released in 2020. As we're half way through this year and without any solid details of it being finished, no promotion and no rough release dates being discussed it would make sense for a release next year.

- What is the title of the new album?
Marilyn Manson generally keeps very quiet on the title of the album until some official announcement is made. When asked by Revolver he stated that it's still to be determined but he thinks it should be called "Marilyn Manson" as that would represent the contents of the album.
Whilst he's still in the creative process and working on the album anything can change and trigger a name to represent it all. However sometimes the obvious and the simplest can be the strongest. If it's "Marilyn Manson" or something else, it sounds like this album is really going to encapsulate every aspect of Marilyn Manson, that's an exciting thought.

- How many songs will the new album have?
There's no official word yet on any amount of songs, track-list or album length.
PEROU who's well known for photographing Marilyn Manson and longtime friend has been visiting Manson whilst creating a book of his Marilyn Manson photography. During these visits he has mentioned of hearing at least 8 new songs.
Also just as exciting whilst he's been visiting he's mentioned doing new photo shoots with Manson, no details if these are purely for the book or if they're for the new album and promotion. At this point PEROU has become and integral part of Marilyn Manson and we're really hoping to see his shots in promotion and forthcoming album artwork.
Read more updates on PEROU's book HERE.

- Who's involved in the album?, band members, producer etc.

This is where there's a change with Marilyn Manson, after the last two albums being created with Tyler Bates, the forthcoming album is being created with singer-songwriter and producer Shooter Jennings.

Shooter Jennings and Marilyn Manson's friendship goes back a few years, Manson recently told Revolver they met to record a song for Sons Of Anarchy, however they didn't think the song was right for them and it never made the series. Manson would later go on to appear in the series as Ron Tully.

In December 2013 Manson and Jennings debuted a new song live at Loaded in L.A., details of this song have never been revealed and a studio version has never been released. It has become known as "Jesus, My Sweet Brother" listen to it HERE.
Following this they collaborated on Jenning's album "Countach" for a cover of Giorgio Moroder and David Bowie's "Cat People" released in 2016.

Marilyn Manson and Shooter Jennings have also recorded a cover of The Doors song "The End" for the new TV series for Stephen King's "The Stand." Manson will also be acting within the series, it is unknown of the cover will appear on the album or exclusively to the TV series.

Paul Wiley who has been touring with Marilyn Manson since 2014 as live guitarist has been said by Manson to be working on some stuff for it as well. He also remains in the live line up as guitarist as well.

Jamie Douglas who is Shooter Jenning's drummer has played on some songs.


Marilyn Manson has also recruited a new drummer Brandon Pertzborn (Black Flag, Doyle and Ho99o9) and Manson expects he will probably play on the new album.
Brandon will be drumming in the Marilyn Manson live line up replacing Gil Sharone who departed the band earlier this year.

Brandon is well experienced with both touring and studio drumming, get all the details on him at his official website: brandonpertzborn.com






- Will Marilyn Manson tour in my country in promotion of the new album?
Marilyn Manson is a major rock n roll star and doesn't show any signs to stop touring, he's embarking on a North America tour next month with Rob Zombie and a few headlining shows mixed in.

As for touring when the new album comes out, Marilyn Manson generally hits music festivals around the world and books either headlining tours or co-headlining tours. It's not our place to speculate which countries he could tour in during the future as each tour can be similar but differ slightly due to what fits within a touring schedule and we wouldn't want to falsely build up any fans hopes.

--------

Besides our own opinions the factual information in this news article was collated from Marilyn Manson's interviews with Revolver, Sirius XM, official social networks of either Marilyn Manson or his collaborators and our own news archives.

We will keep you updated with any major news in regards to Marilyn Manson's forthcoming album as it's made available.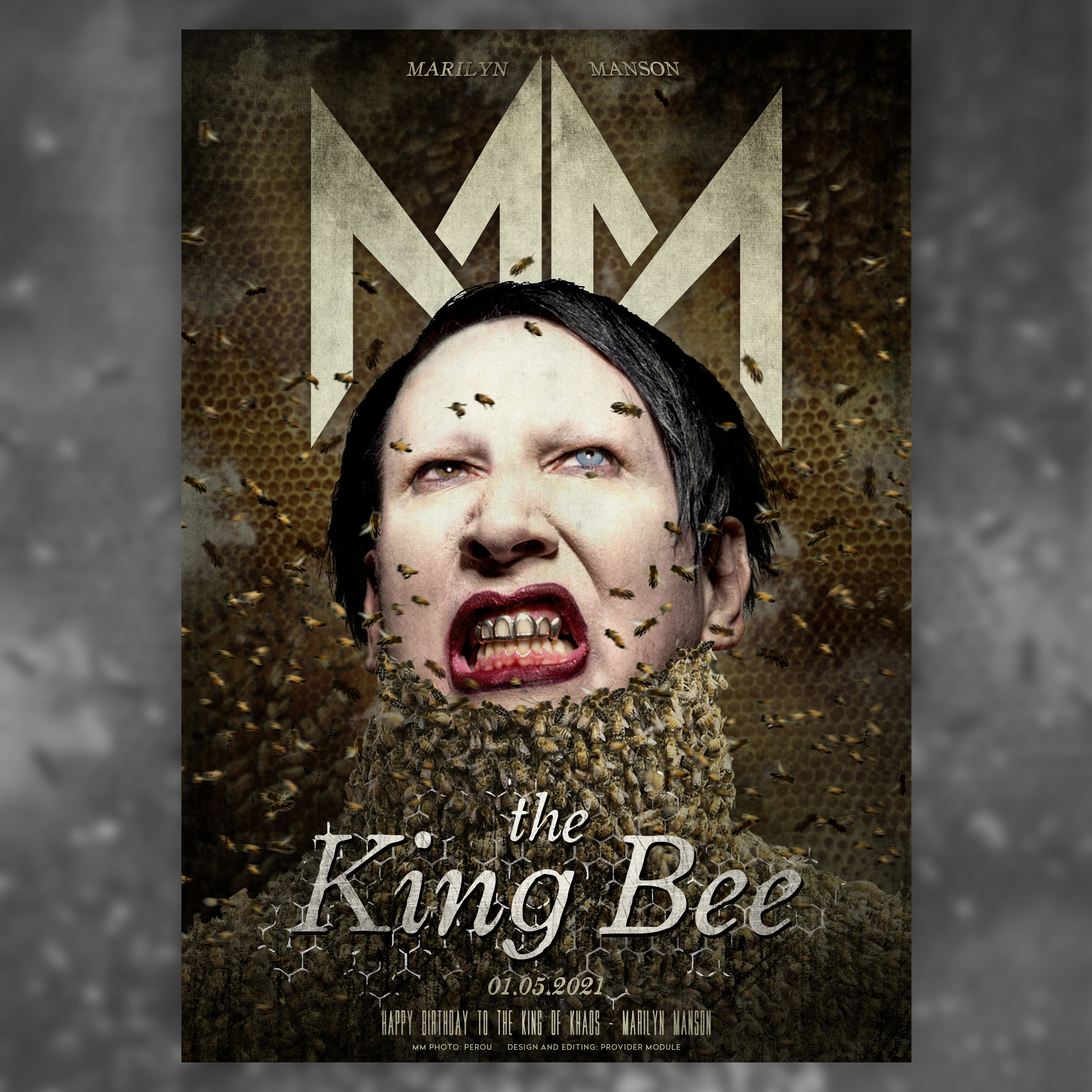 TWEETS BY MARILYN MANSON
TWEETS BY PROVIDER MODULE
PROVIDER MODULE INSTAGRAM