PROVIDER MODULE CELEBRATES 10 YEARS ONLINE LAUNCHING NEW HOME PAGE AND FORUM
Posted by Norsefire on Jul 26 2020




MARILYN MANSON FAN WEBSITE - PROVIDER MODULE - WAS FIRST LAUNCHED ON DEC 25 2009 AT 6AM AND SANK ITS FANGS INTO THE BEST OF THE INTERNET, THE WEBSITE QUICKLY GREW AND EXPANDED WITH A WEALTH OF ARCHIVES AND MATERIAL.

10 YEARS IN AND WE'VE DECIDED THAT IT'S BEEN LONG OVER-DUE FOR A REDESIGN AND BRING IT UP TO DATE. THE FIRST TASTE OF THAT IS THE NEWLY LAUNCHED NEWS PAGE WHICH WE HOPE IS MORE AESTHETICALLY PLEASING AND WILL BE A PLEASURE TO READ AND ENJOY THE LATEST AND UPCOMING MARILYN MANSON NEWS.

THE FORUM HAS ALSO UNDERGONE A REDESIGN TO MATCH THE FRONT PAGE OF THE WEBSITE AND WHILST FORUMS AREN'T AS ACTIVE AS THEY ONCE WERE, PERHAPS A REFRESH WILL ATTRACT SOME FAMILIAR FACES AND NEW ONES TO DISCUSS THE CHAOS THAT MARILYN MANSON HAS CREATED AND WILL GO ON TO CREATE IN THE FUTURE.

LASTLY, THE MARILYN MANSON ARCHIVES, CURRENTLY WE ARE BUSY GOING THROUGH THE WEALTH OF CONTENT WE ALREADY HAD ONLINE AND ALSO CONTENT WE DIDN'T YET HAVE THE CHANCE TO PUT ONLINE. FOR A TEMPORARY MOMENT IN TIME OUR ARCHIVES WILL BE OFFLINE AND WE HOPE TO MAKE THIS AS SHORT A TIME AS POSSIBLE. REST ASSURED THAT THE MARILYN MANSON ARCHIVES WILL RISE AGAIN VERY SOON, REFRESHED, EXPANDED AND ALL VIEWABLE IN OUR NEWLY DESIGNED WEBSITE WHICH WE ARE SURE YOU WILL AGREE IT WILL BE WORTH IT.

THE TEAM AT PROVIDER MODULE WISH TO THANK BOTH MARILYN MANSON AND ALL THE FANS FOR ENJOYING OUR WEBSITE AND RECOGNISING THE EFFORT AND COMMITMENT WE PUT INTO IT. HERE'S TO MANY DECADES TO COME.

BOOKMARK OUR HOME PAGE: PROVIDERMODULE.COM
JOIN UP TO THE FORUM: PROVIDERMODULE.COM/FORUM/
FOLLOW OUR NETWORKS: FACEBOOK - INSTAGRAM - TWITTER

MARILYN MANSON HAS WARNED US ALL TO "PREPARE"... ARE YOU READY?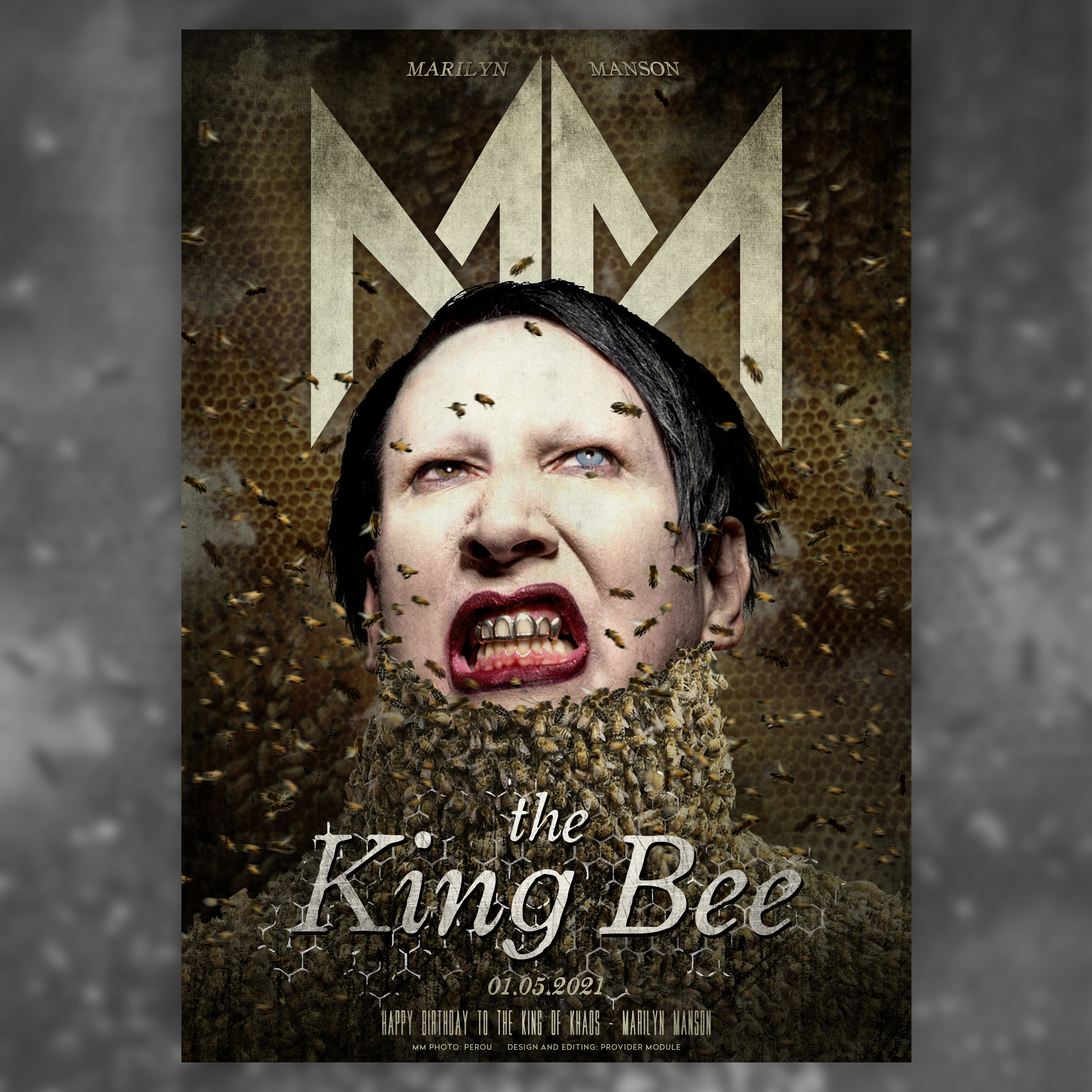 TWEETS BY MARILYN MANSON
TWEETS BY PROVIDER MODULE
PROVIDER MODULE INSTAGRAM